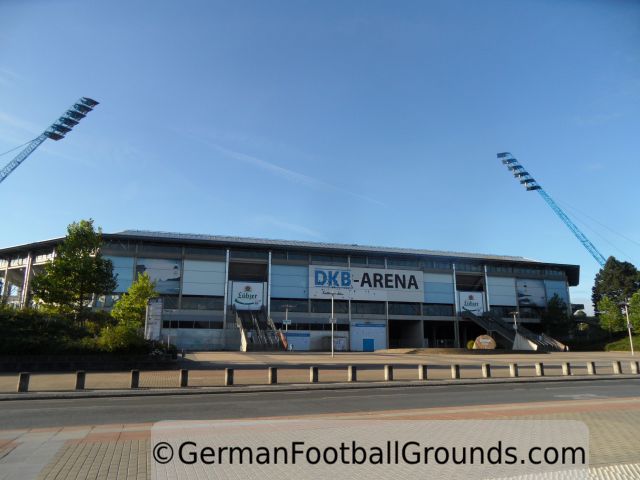 Overview
Club name: Hansa Rostock
Ground name: DKB-Arena
Year ground opened: 2001
Capacity: 29,000 (25,000 internationally)
Web Site: http://www.fc-koeln.de/
The DKB-Arena
Coming soon.
How To Get There...
By Car & Where To Park
If you come by car, the address of the DKB-Arena is "Kopernikusstraße 17, 18057 Rostock, Deutschland".
Coming soon.
By Public Transportation
Coming soon.
Walking directions
Coming soon.
Admission price
Coming soon.
Average Attendance
With room for 29,000 spectators, the DKB-Arena offers more than enough room for the current crowds in the 3. Liga, even in times when Hansa Rostock was playing 2. Bundesliga or even 1. Bundesliga, only the odd game was sold out.
Tickets can be bought via Hansa Rostock's own ticket shop.
Season 2013/14: 9,842 (33.9%)
Season 2012/13: 9,142 (31.5%)
Season 2011/12: 14,106 (48.6%)*
Season 2010/11: 14,858 (51.2%)
*: Hansa Rostock was playing in the 2. Bundesliga
Last updated 20.02.2015, Source: http://www.transfermarkt.de/
Photos
DKB-Arena Location Map
Comments