Alpenbauer Sportpark, SpVgg Unterhaching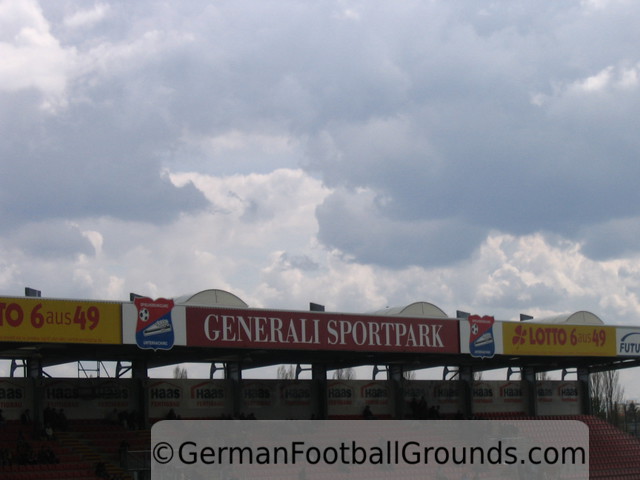 Overview
The Alpenbauer Sportpark
Coming soon.
How To Get There...
By Car & Where To Park
If you come by car, the address of the Alpenbauer Sportpark is "Am Sportpark 9, 82008 Unterhaching".
Coming soon.
By Public Transportation
Coming soon.
Admission Prices
Coming soon.
Average Attendance
Unterhaching used to play 1. Bundesliga in the Alpenbauer Sportpark, which gives you an indicator that there is more than enough room for the crowds that currently are drawn in the 3. Liga. The average attendance is currently about 15 percent.
Tickets can be bought via SpVgg Unterhaching's own ticket shop.
Season 2013/14: 2,229 (14.8%)
Season 2012/13: 2,116 (14.1%)
Season 2011/12: 1,658 (11.0%)
Season 2010/11: 2,153 (14.3%)
Last updated 20.02.2015, Source: http://www.transfermarkt.de/
Photos
Alpenbauer Sportpark Location Map
Feedback
If anything's wrong on this page, you have more information or you just want to drop me a line, e-mail me at roland@germanfootballgroundguide.com.