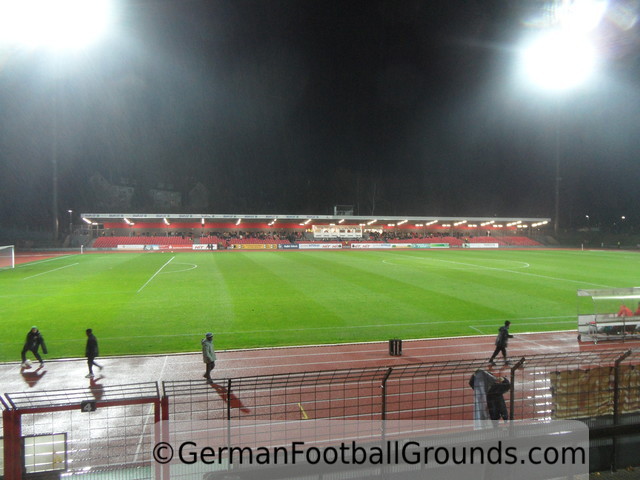 Overview
The Südstadion
Coming soon.
How To Get There...
By Car & Where To Park
If you come by car, the address of the Südstadion is "Vorgebirgstraße, 50969 Köln".
Coming soon.
By Public Transportation
Take tram 12 to stop "Pohligstraße".
Walking directions
Coming soon.
Admission Prices
Coming soon.
Average Attendance
Coming soon.
Photos
Südstadion Location Map
Feedback
If anything's wrong on this page, you have more information or you just want to drop me a line, e-mail me at roland@germanfootballgroundguide.com.